An exciting week – The 2013 Tomie dePaola award presented by SCBWI was announced and my entry was given an honorable mention by Tomie himself!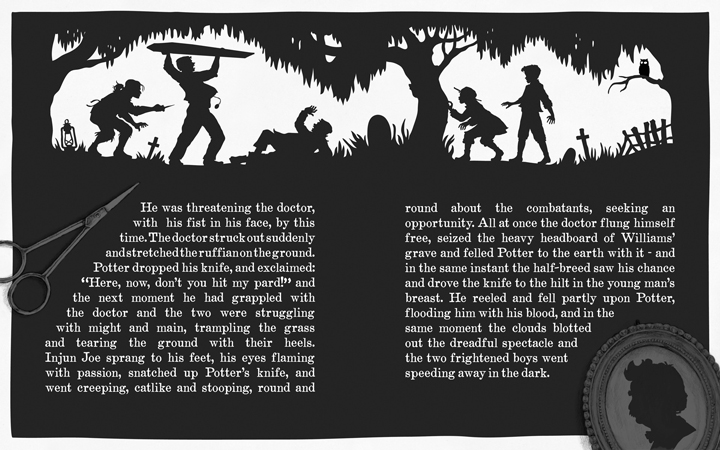 Alice Ratterree's cut out silhouette stood out. I liked that she secretly added a pair of scissors on one side and a profile of Mark Twain on the other…(more) • Tomie dePaola
I couldn't be more thrilled to be given this special nod of encouragement. There were so many outstanding entries, which you can view at the Unofficial Gallery of the Tomie dePaola Award. A very special thank you to Diandra Mae for developing this blog, where we have the chance to view all the artists' creations.
Congratulations to Sandra Ure Griffin for her first prize entry! And congratulations to the following artists who were also given special recognition for their illustrations: