The idea of students walking to school probably brings into mind the old cliché stories of our grandparents – "When I was your age, I used to walk 5 miles to school in the snow!" (That gap between home and school proudly growing larger each time the tale is delivered) We may also regard walking to school as something archaic and "old fashioned" (imagine Laura and Mary Ingles trotting down a sun-dappled dirt path swinging books neatly buckled with a leather strap).
I myself never walked to school. Carpooling in a large station wagon was how my friends and I got around. Then about ten years ago I moved to Greenville to a neighborhood with an elementary school nestled only two blocks away. On the first day of my son's first grade year, we walked.
We saw a bunny.
We listened to birds.
Watched the way the leaves changed color throughout the year.
We talked to other kids, other parents.
Strangers became friends.
My children are older now, but I still see others buddying up and walking up that hill, their crowns sweetly tilted inward as they talk. I'm confident they will have much better stories to tell about walking to school when they are grandparents.
Happy Earth Day.
In this painting, I drew inspiration from this life memory….it starts with the sketchbook: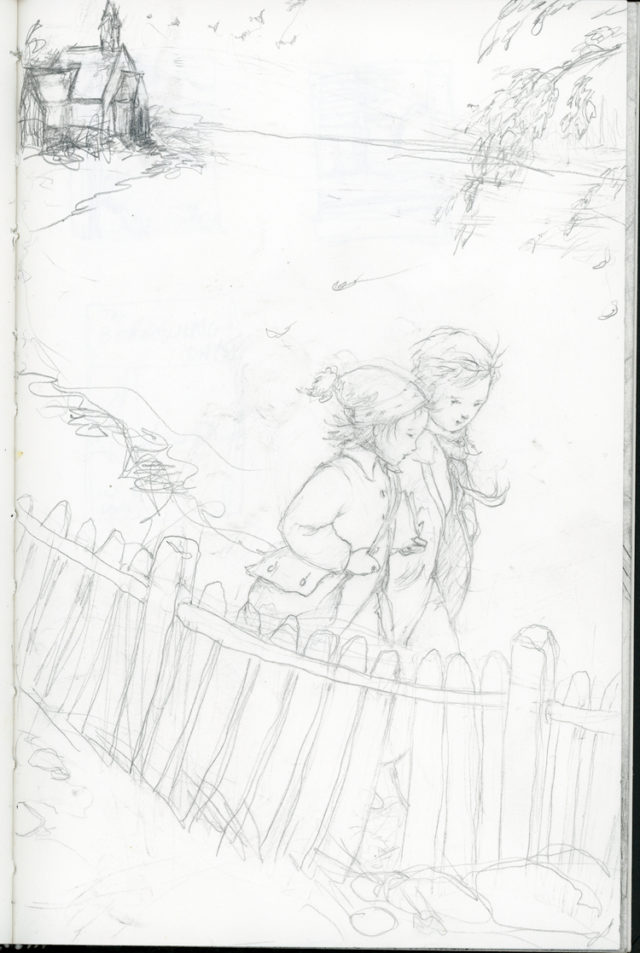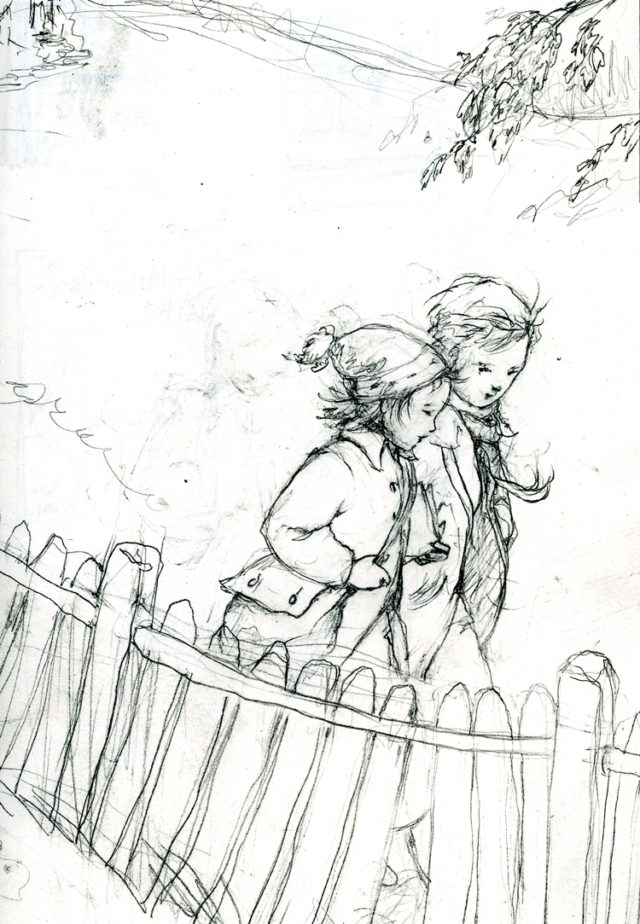 I use an Artograph Light Pad I bought from Michaels (if you pay attention to the coupon savings, you can get these for half the cost!) Place the printed copy of the sketch onto the light pad, and watercolor paper on top. Then trace for a fresh drawing. (Side note: I love listening to podcasts during this phase. One of my very favorites: 99% invisible from Radiotopia. If you haven't heard of it, carve out 20 minutes today to start enjoying. Hours of discovery awaits you! You can also browse other amazing Radiotopia shows like Criminal, and The Truth)
The art table at a glance…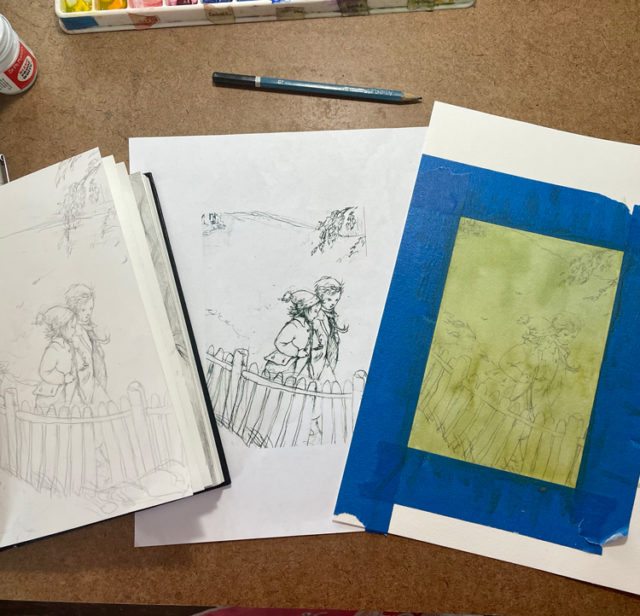 Then begins the really fun part: bringing it to life with more definition and color….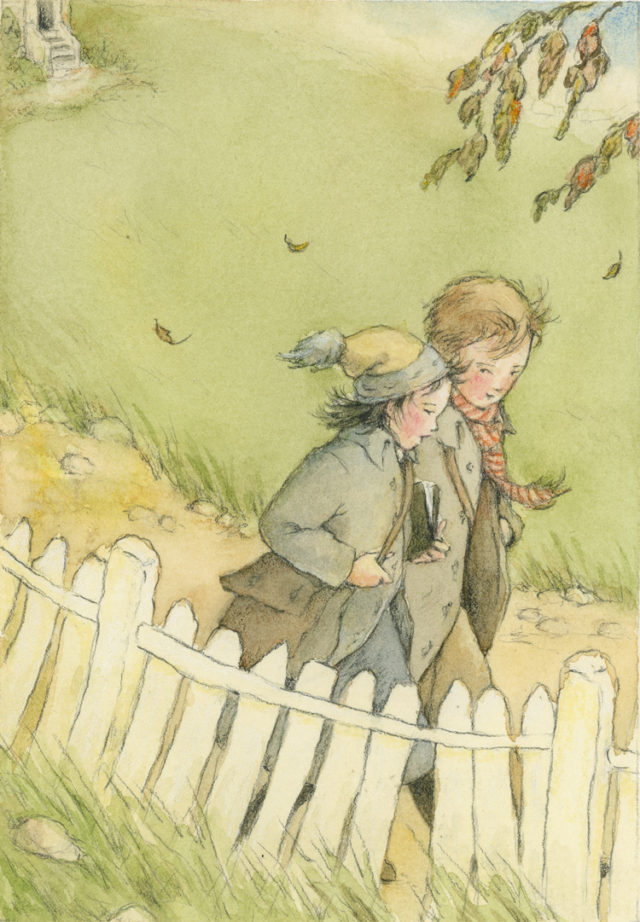 For more peeks into process, visit these other posts: Steps… | Illustrating "The Princess and the Pea" using life reference process | Illustrating Mother Goose | How to illustrate a map in a hand drawn style | How to use collage for visual reference